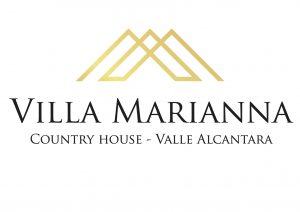 To fully to get to gripes with Sicily, one must explore the island authentically. By doing so, we suggest you avoid the glamorous, glitzy chain hotels and opt for a more traditional approach like a country house or a quaint private property. By immersing yourselves with the locals, only then will you begin to understand what sets Sicilians apart from the rest of Italy.
This isn't our first property that we represent in Sicily, but it certainly is unique and a special find for us. Few, if any, know about Motta Camastra. Actually, head a few kilometres in any direction and you won't hear about it from anyone. Here, we are in deep Mezzogiorno territory- the land of the South- and the landscape has barely changed for the last thousand years. But what it lacks in tourist gloss, it certainly makes up for in charm.
Perched thousands of kilometres above sea level, the houses are literally carved into the rock; the walls are crumbling, the dusty medieval streets made from black lava intertwine to create a labyrinth and the stairs to reach the centre of the village are steep and uneven. With less than 1,000 inhabitants who live here 365 days of the year, the sleepy village is quite to the point of silence but during the summer months when people flock back to spend some time with their relatives, or to celebrate the Noci di Motta- the local nut festival, in October, the streets are filled with children playing and local bars are crowded with chatter and men playing cards.
When the sun beam hits in village at the exact moment and the houses radiate hues of golden light, there's nothing quite like it. This is also Godfather territory, Motta Camastra and nearby villages appeared in cameos in the first movie and we suggest you start your exploration at the nearby Alcantara gorges, a river forged by lava stone.
Villa Marianna is located at the halfway point to the top of the village. With its own gated entrance, swimming pool, outdoor seating area and separate terrace that overlooks the omnipresent Mount Etna, it's completely secluded so you can enjoy parties that can go on to the late hours of the night. It is a country home, and you can tell it's been lived in but that's part of the charm. We suggest you take advantage of Le Mamme del Borgo, a restaurant in the village run by the local women. You won't eat better anywhere else.
Additional services like transfers, guides, tours and baby sitter can be arranged at an additional cost.
Villa Marianna comfortably sleeps 6 people. An additional bed and cot are available upon request. You absolutely need a car, it's about 55 minutes' drive from Catania airport and 20 minutes from Taormina.