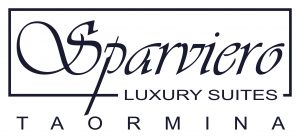 Taormina has always been one of our favourite spots. For centuries this rocky and glamorous corner of Sicily has attracted everyone from all walks of life. Stars such as Rita Hayworth and Greta Garbo and literary giants like Tennessee Williams and DH Laurence have all enjoyed Taormina's relaxed and charming atmosphere.
There's nowhere better than here to collapse and enjoy the view of Isola Bella. Run by the fantastic Dorotea, guests are well-looked after and usually tend to rebook for the following year at checkout.  You can nip into Taormina for a quick coffee and granita (via a cable cart), or spend a lazy day at Isola Bella beach and come back to enjoy the late afternoon sun on the terrace. We don't recommend children at these apartments as the steps are too steep so this is the perfect place for couples or friends.
There are 2 apartments (Isola Bella and Ulivo) each next door to each other that can be rented in exclusive use. There's no internal connection which is great when you want a bit of privacy. Each apartment has a bedroom, bathroom with a shower, kitchen, living room with a sofa bed and a small laundry room. Guests will be greeted with flowers, a bottle of wine, traditional Sicilian cakes, a map of Taormina and condiments for breakfast such as croissants, biscuits, jams, Nutella, coffee, fresh fruit and other essentials for your stay.
Additional services such as cook, daily cleaning, transfers, boat excursions, food delivery and food tasting can be arranged at an additional cost.
Each apartment is perfect for 2 people, but can sleep an additional 2 people on the sofa bed
Opening season: March to November / December
info@sparvierosuitestaormina.it