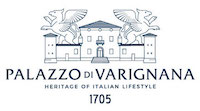 The most recent to become part of Palazzo di Varignana's villa collection, Rio Rosso Country Villa is completely rustic with its stone bare walls and is placed inside Palazzo di Varignana's Vegetable Garden, which is dotted with centuries-old oaks.
The villa is independent from the hotel but on the same grounds so you can access all of the hotel's amenities.
The villa has four elegant bedrooms with traditional wooden and terracotta ceilings, and thick stone walls. Two rooms have a private living room, one of them has an amazing furnished terrace with view to the woods and the ancient village of Varignana. In the summer, you have access to a large solarium facing the orchard.
Rio Rosso Country Villa sleeps a total of 8 people.