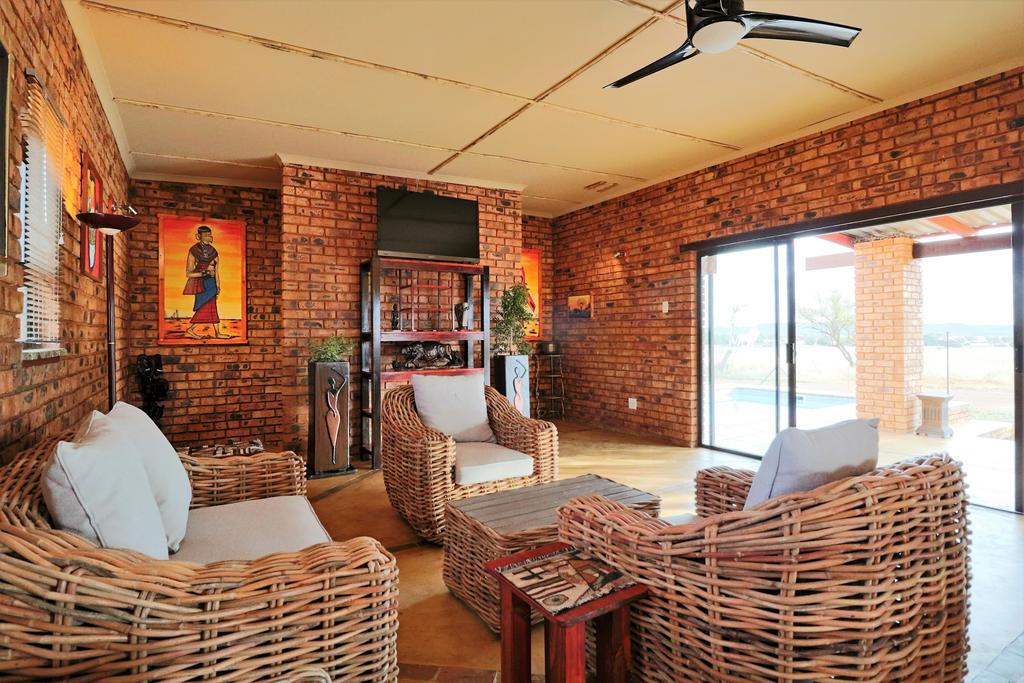 I didn't really have any preconceived notions about South Africa before writing this article, which gave me opportunity to dive straight in with an open mind. I had the pleasure to talk with the Italian born Saverio, owner of Tata Farm Game Lodge, a wonderfully secluded sanctuary about forty kilometres outside the city of Pretoria, one of South Africa's three capital cities. We spoke candidly about his journey, his success whilst living in London and ultimately what drove him to take the plunge and settle down in one of Africa's most popular destinations. Often described as the perfect canvas for outdoor exploring, South Africa has a reputation for being one of the best safari destinations in the continent, a place of gut-stirring scenery, astonishing wildlife and an unexpected wine culture. Unfortunately, the country's darker side often overshadows its virtues. Its contentious battle against crime and violence often halts travellers from visiting, but after talking with Saverio, his deep-rooted emotion about this part of the world becomes immediately clear. No matter what the preconceptions are or even the empty notions that are often depicted by the west- it goes to show that when you fall in love with a place, you'll do anything to make it your home.
"I had a serious case of Mal D'Africa" Saverio says. Roughly translating: a feeling of total nostalgia, of being homesick specific to the continent itself. He explains to me that after visiting South Africa for the first time in 1991 he instantly imagined himself living there, settling down and building a life for himself. During the period between 2005-2008, Saverio transferred to London and worked for a successful airline company which gave him the chance to revisit some of his favourite countries in Africa, but it was South Africa that remained ingrained in his immigration and in February 2009 he booked a one way ticket and left for good. "In South Africa you can find everything. Mountains, deserts, oceans, hills, wildlife" which is primarily what drew him to this incredible country. He had the opportunity to buy Tata Farm shortly after settling down with the intention of giving it a contemporary revamp and renting out the space. "The farm is small, private and exclusive." Saverio asserts that above all, it's a retreat for nature lovers, for bird watchers, for people who enjoy the simple things in life like a long lazy lunch, walks under the African sun and long nights in front of the fire. Sounds like utter heaven to me.
The farm itself he explains, is a charming and equally satisfying bed and breakfast built entirely on stilts and surrounded by all the animals that make you instantly think of Africa: zebras, antelopes, red hartebeests and other indigenous wildlife (150 animals to be exact) but all perfectly safe he assures me. Nestled amongst the open fields and amidst the dusty and sparsely grown farmland sits Tata Farm hugged by complete seclusion, but with all the welcomed trimmings that one expects from a holiday; swimming pool, entertainment room and bar. The atmosphere is balmy and chilled out which is a welcome respite from the overpopulated cities of South Africa. In short, it's everything you want from a lodge, bare brick walls, cosy furnishings but still maintaining that feeling of authenticity. The wooden pizza oven does give it that added edge, but after all you can never totally forget your roots. Savero explains enthusiastically that Tata Farm is perfect for everyone and anyone; families, couples, friends, as long as you adore being surrounded by nature.
There are several nearby game reserves all with the wildlife that one can and should expect from Africa, but one in particular called Dinokeng Game Reserve is a must. It's here you can see the impressive 'big five': Elephants, Lions, Leopards, Rhinos and Cape Buffalos and where you can admire their silhouettes illuminate under the orange light. The farm is even attached to the famous lion whisperer Kevin Richardson's sanctuary. An important and not to mention impressive pillar in one of South Africa's cultural attractions.
Aside from the game reserves, Tata Farm is a short 20-minute car journey to Cullinan Dimond Mine, home to the Premier Diamond Mine. Whilst famous for discovering the most spectacular and precious diamonds in the world (some owned by Queen Elisabeth II), it is part of a world that has seen its fair share of hostile and unbearable working conditions.
So much of what I have discovered and admired whilst speaking with Saverio is that he manages to keep the mystery and magic of African wildlife, whilst still maintaining an inherent love, respect and need to prioritise the land and animals that nourish our earth and world. I am without a doubt that a week at Tata Farm you will submit yourself completely to the savannah which will leave feeling totally at peace.
You can find more information on Tata Farm here:
https://www.tripdigest.com/wp-content/uploads/2020/08/159072278.jpg
683
1024
Gianni Leone
https://www.tripdigest.com/wp-content/uploads/2020/07/Tripdigest-logo_Logo-300x118.png
Gianni Leone
2020-08-13 10:50:54
2020-08-13 10:55:05
This is South Africa