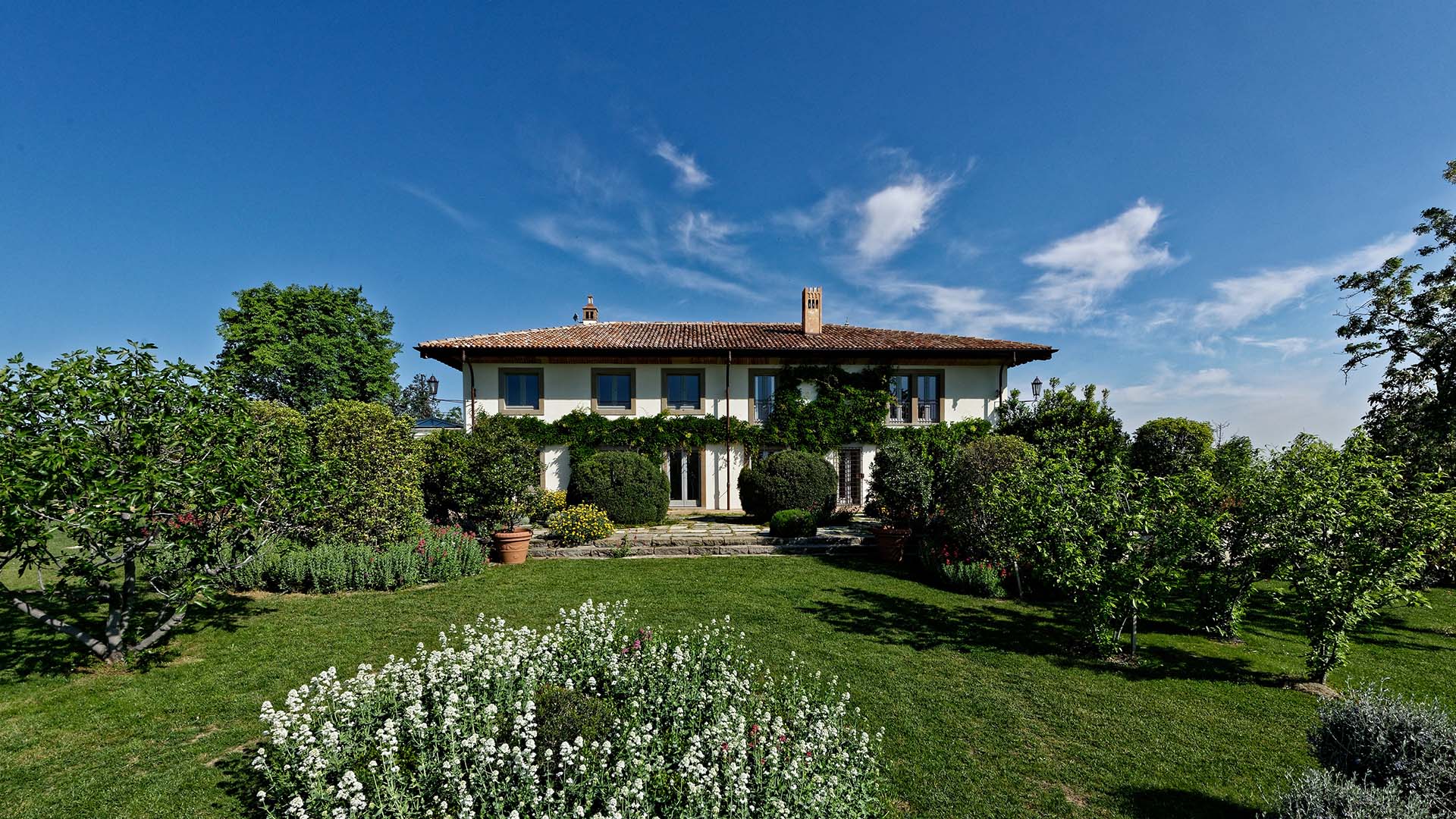 Three villas at Palazzo di Varignana Resort & Spa
Location: Bologna, Italy
Special features: Spa and gardens
Tucked away in a sleepy hamlet lies Palazzo di Varignana, a four star luxury resort and spa. Located just 20 minutes from Bologna airport and an even shorter distance from the historic city itself, the hotel is surrounded by miles of empty plush countryside. Whilst nature itself is enough to bring guests a sense of calm and tranquility, the hotel's spa and wellness facilities are among the heavyweights. A recent winner of the Best Spa in Italy award at the European Health and Spa Awards in Vienna, Palazzo di Varignana's top-of-the-range treatments combine ancient rituals from Japan, Morocco, Turkey and Rome with high-tech innovations. 
Palazzo di Varignana have three independent villas decorated with slick and polished interiors. Guests can enjoy all of the hotel's amenities including spending a lazy afternoon in the immaculate and esteemed gardens which have joined the prestigious network of the 'Great Italian Gardens.'
Villa Amagioia
Villa Amagioia features two, independent, luxury apartments, that can be joined to create a spacious 450 m2 villa.
Striking a harmonious balance between exclusivity and warmth, Villa Amagioia is a refuge for guests to enjoy peace and serenity of the surrounding area. The ground floor is known as the 'Mediterranean Apartment' consisting of a Deluxe and Junior Suite each with its own en suite bathroom that are designed entirely with molten-brown Imperial marble. The living rooms are bright, decked out with light and airy contemporary furnishings. The patio doors open up to give you direct access to the gardens. The swimming pool is large, where you can enjoy the surrounding pastoral scenery. 
An elegant staircase leads you to the first floor known as the 'Panoramic Apartment' which has three bedrooms: two Deluxe rooms and a Junior Suite all of which connect to a wide living room space. The master bedroom has a crystal shower decorated in marble.
Villa Amagioia sleeps a total of 10 people. 
La Pergola
La Pergola features four large rooms, three of which are suites and a bright breakfast room with a small lounge.
La Pergola is a simple yet charming shabby chic villa. On the ground floor, you can find the Avorio Suite which is 28 sqm in size and features simple but elegant furniture.
Located on the first floor is the Cobalto Executive Suite which is 54 sqm in size and is bright and airy thanks to the large central window. The suite has a spacious living room, a bathroom with a tub and a walk-in closet. Also located on the first floor is the Ardesia Suite which is 34 sqm in size and features a living room with a sofa bed.
 Finally, the Grafite Junior Suite is 32sqm in size and is located on the second floor and overlooks the wonderful surrounding countryside.
La pergola sleeps a total of 8 people. 
Rio Rosso Country Villa
A two floored stoned villa, immersed in 33,000sqm of vegetable garden. 
The villa offers four elegant and rustic bedrooms with wooden beams and bare brick walls. Two of the bedrooms have a private living room and one bedroom has a dedicated kitchen. On the ground floor is a large living area and a patio with an outdoor hot tub. In the far distance, the blue skies and green countryside are only interrupted by the views of the Church of San Lorenzo and the Torre dei Malvezzi which dates back to 1078.
Rio Rosso Country Villa sleep as total of 8 people. 
To find out more information on the villas such as the cost per night, you can contact the hotel directly.
+ 39 051 19938300
https://www.tripdigest.com/wp-content/uploads/2020/11/Villa-Amagioia-front.jpg
1080
1920
katia
https://www.tripdigest.com/wp-content/uploads/2020/07/Tripdigest-logo_Logo-300x118.png
katia
2021-01-11 17:12:36
2021-01-11 17:13:20
Villa Amagioia, La Pergola, Rio Rosso Country Villa